Top 12 Benefits Of Using Shea Butter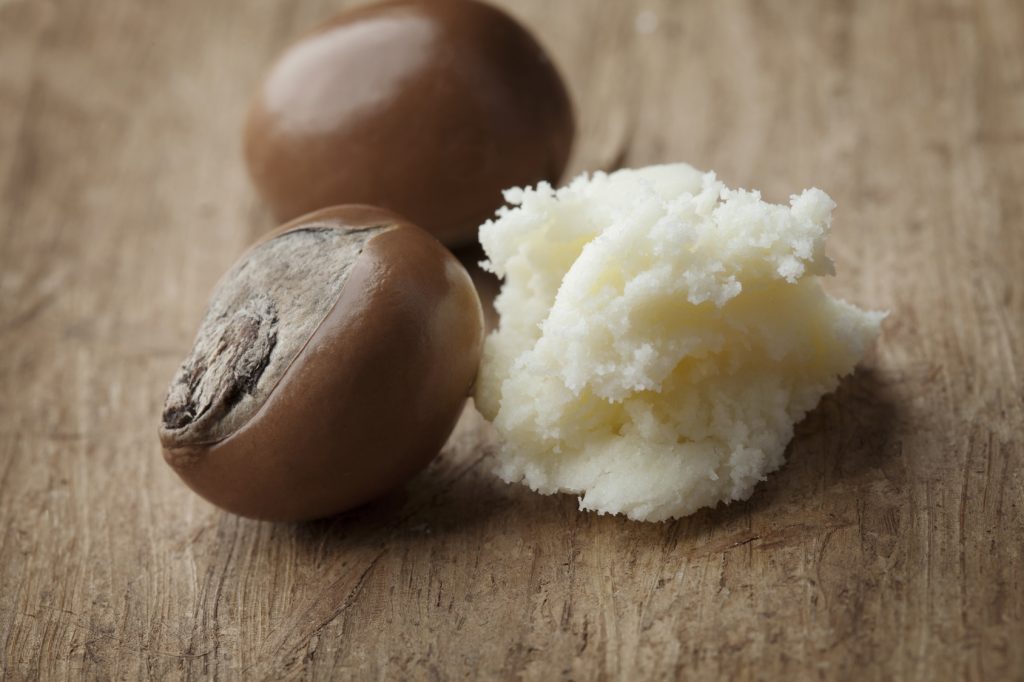 WHAT IS SHEA BUTTER?
• A fat extracted from the nut of the Shea
• Tree found predominantly in western Africa
•Shea butter is obtained from the nuts of the Karite shea tree from West Africa, typically used in cosmetic and natural skin care products. Full of all-natural vitamin A. It provides immediate softness and smoothness to the skin.
WHAT IS SWEET ALMOND OIL?
• This oil is extracted from edible almonds nuts and is full of Vitamin E. It is easily absorbed by the skin making it a popular ingredient in cosmetics and a carrier oil for massage oils.
• Sweet almond oil is rich in unsaturated triglycerides that lubricate and moisturize skin of anted types without clogging pores. It's also rich in vitamin E, a powerful antioxidant that delays premature wrinkles and fine lines as well as maintains the skin's elasticity. Sweet almond oil has a light consistency, which is why its a great oil to be mixed with shea butter in a body butter recipe. It also doesn't leave skin a greasy layer on the skin when applied since it is easily absorbed into the skin.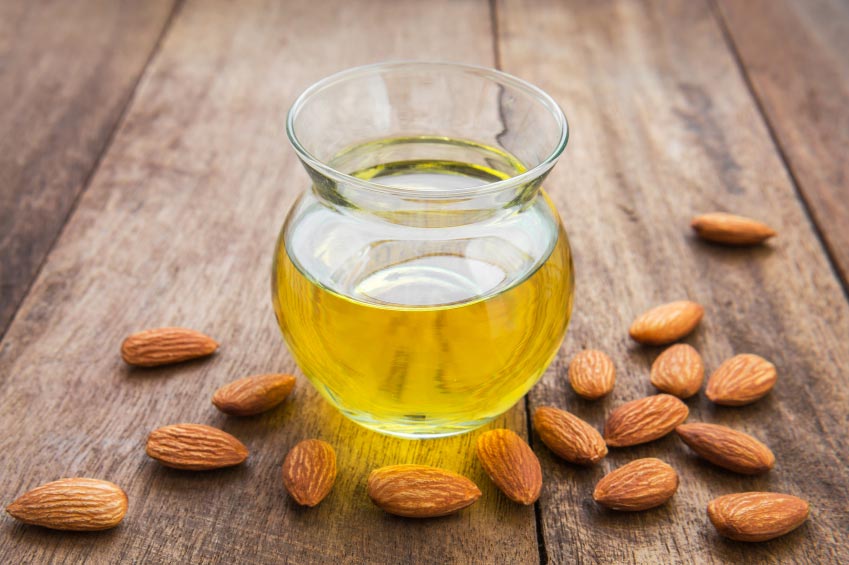 WHY DO WE USE SHEA BUTTER WITH SWEET ALMOND OIL TOGETHER?

• Sweet almond oil is one of the best oils to mix with shea butter because of its light and easily absorbable consistency. It's not like the heavier oils such as coconut oil or olive oil that can rather leave a slight greasy coat on the skin/hair. To me, this shea butter almond oil body butter recipe is perfect for just two skin healing ingredients, Shea Butter for Supple Skin.
• Native to Africa, shea butter is obtained from the Karite tree and has been used since ancient times to moisturize skin and hair, treat inflammatory skin conditions and protect the skin from environmental damage. It is rich in vitamins A, E, F and K making it a skin nourishing a healing ingredient. Did you know that shea butter has so much vitamin A that it can be called a vitamin A cream all on its own.
• One of the best oils to mix with shea butter because of its light and easily absorbable consistency.
• The shea butter and almond oil mix is so luxurious and creates a creamy blend of smooth skin and healthy looks.
12 BENEFITS AND USES OF SHEA BUTTER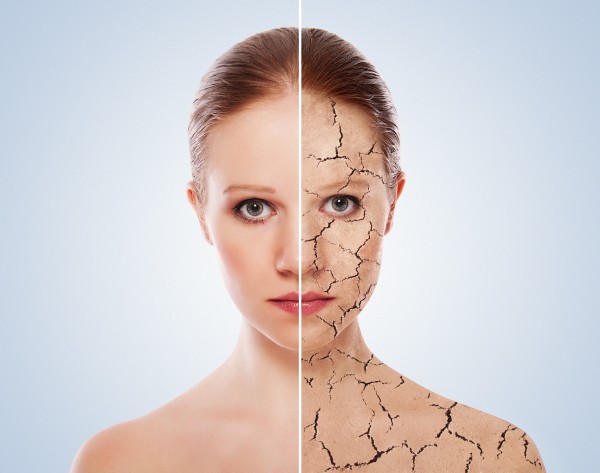 1. SHEA BUTTER PROTECTS THE SKIN FROM DRYING OUT
• The butter remains solid at room temperature, but melts on the skin to form a non-greasy coating that effectively seals in the moisture.
2. SHEA BUTTER OFFERS PROTECTION AGAINST SUN EXPOSURE
 • Shea butter may not replace your sunscreen, but it can provide some protection against UV exposure. Shea butter has been estimated to have a sun protection factor of 6 (SPF-6). It may not be sufficient for full sun exposure on a summer day, but maybe enough for a quick trip outside when the sky is overcast. With rising concerns about the possibility of chemicals in sunscreens themselves causing skin cancer, it may be a good idea to apply Shea butter as a base coat before applying another sunscreen on the skin. The anti-inflammatory action of the butter is even helpful in reducing burning and soreness after sun exposure.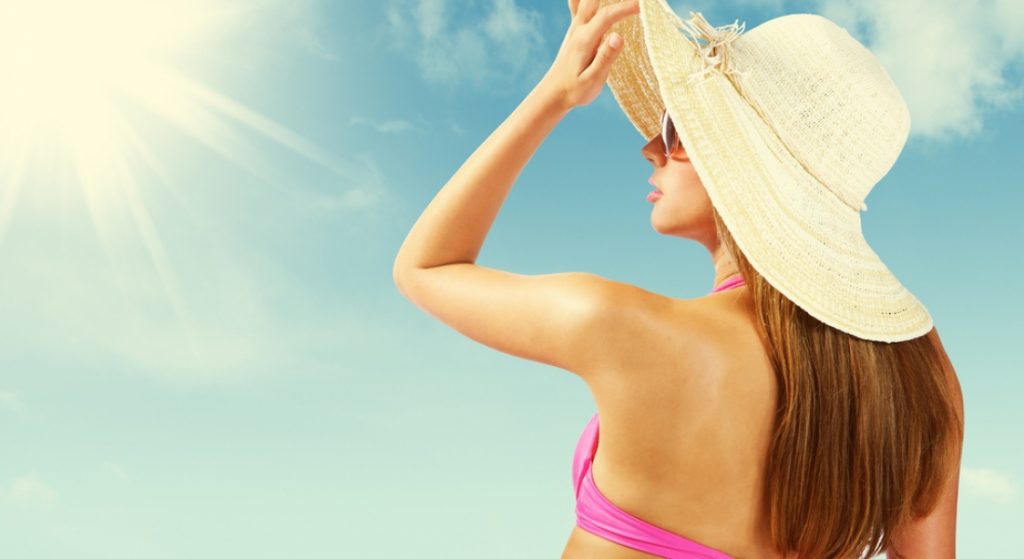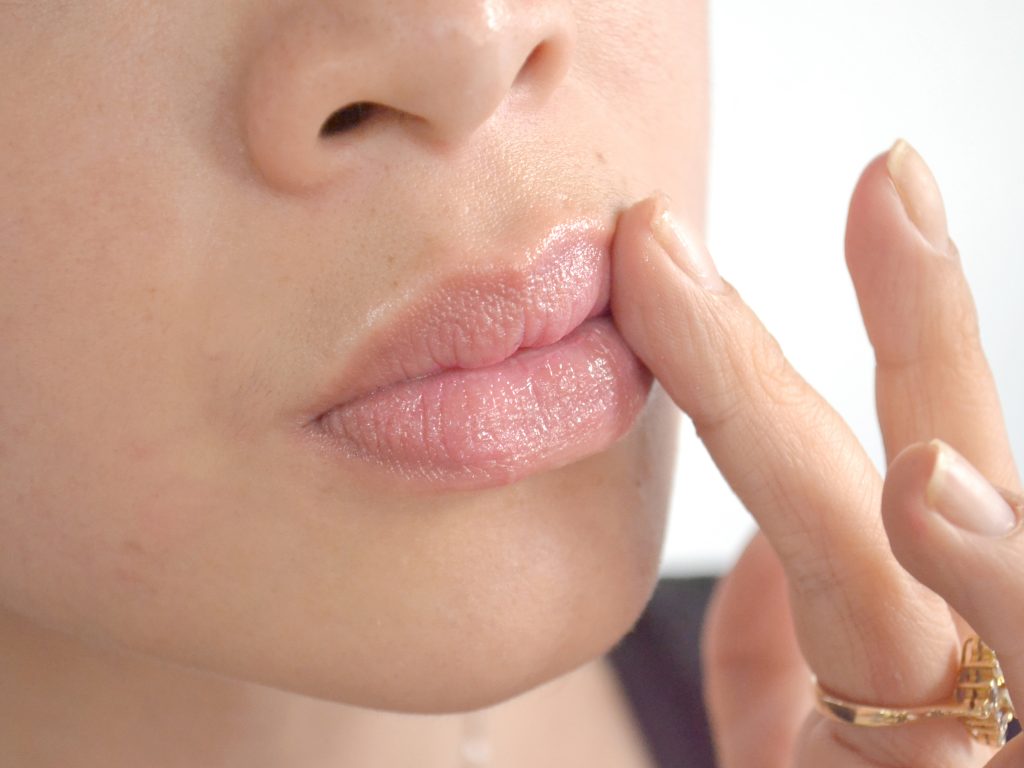 3. USE IT AS A LIP BALM
• Make your own long-lasting lip balm with Shea butter. Since it is nearly solid at room temperature, you don't have the hassle of melting beeswax or have to use petroleum products as a base. Shea butter will keep the lips moisturized, and the vitamin A and E in the butter nourishes the tender skin and keeps it healthy.
4. SHEA BUTTER HELPS SMOOTH OUT WRINKLED SKIN
• Shea butter has higher stearic acid content than other vegetable oils, making it much closer to animal fats in chemical composition. The elasticity and suppleness of the skin are the maintained by the structural protein collagen that binds the skin tissue together. Loss of collagen due to aging and skin exposure is the main reason for skin wrinkles. Dehydration of the skin aggravates wrinkles further.
• The fatty acid profile of the butter allows it to be absorbed into the deeper skin layers to nourish them and support collagen production. The humectants action of the butter helps restore hydration of the skin layers, making them more turgid and visibly smoother. The regular application protects against moisture loss from the skin. Being non-sticky, Shea butter can be comfortably used day and night. It is a non-toxic way to protect the skin from regular sun exposure in day to day living.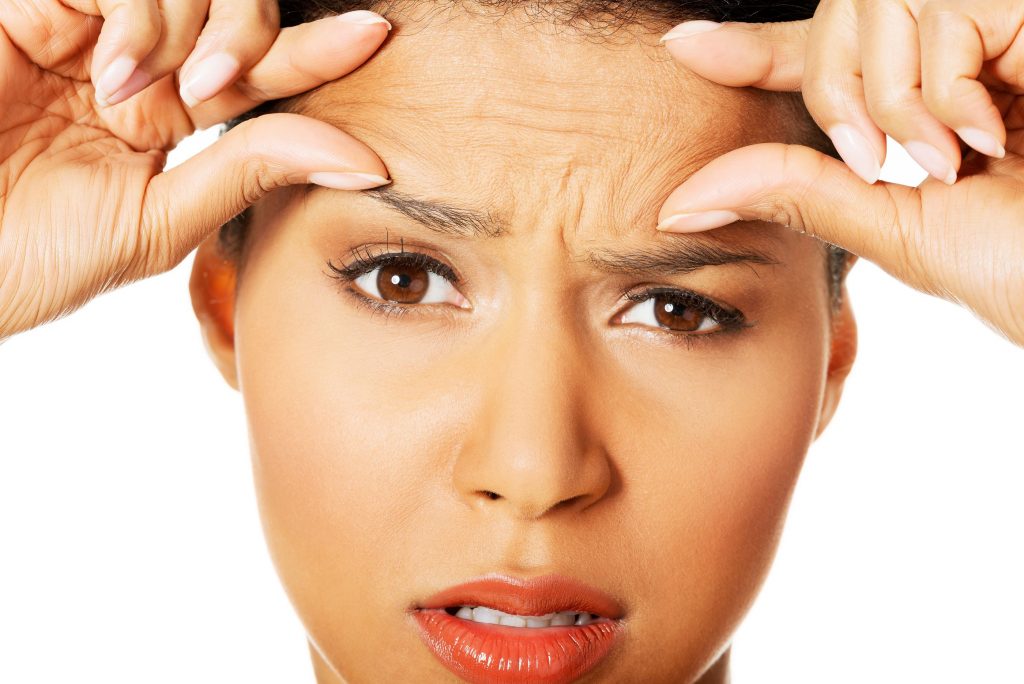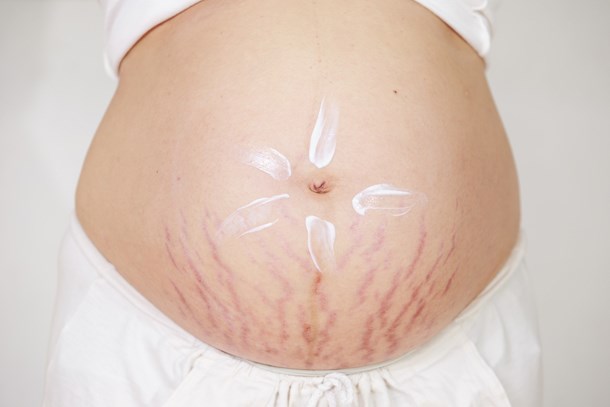 5. SHEA BUTTER HELPS REDUCE OR PREVENT STRETCH MARKS FORMATION DURING PREGNANCY
• Stretch marks formation depends on heredity and other factors such as rapid weight gain and larger tummy from a larger baby or excess amount of amniotic fluid. However, keeping the skin moisturized will reduce stretch marks, if not completely prevent them. Since many chemicals can be absorbed through the skin, it is best to depend on natural, non-toxic moisturizing agents like Shea butter for keeping the skin hydrated all through pregnancy and during the lactating period.
6. SHEA BUTTER CAN REDUCE SKIN INFLAMMATION
• Shea butter contains several anti-inflammatory agents such as cinnamic acid, but the lupeol cinnamate found in the butter is known to reduce skin inflammations. Since the butter can penetrate deep into the skin layers, it may help reduce the inflammation and normalize the skin faster.
• Shea butter works wonders when applied around the eyes. It gets rid of under eye bags and makes the area smooth, removing dark circles in the process. Spot application on acne may help in some cases, but people with generalized skin inflammation, as in the case of rosacea and dermatitis, find relief from the regular use of Shea butter. It is effective against other skin inflammations that result from tanning, scalding, frostbite etc.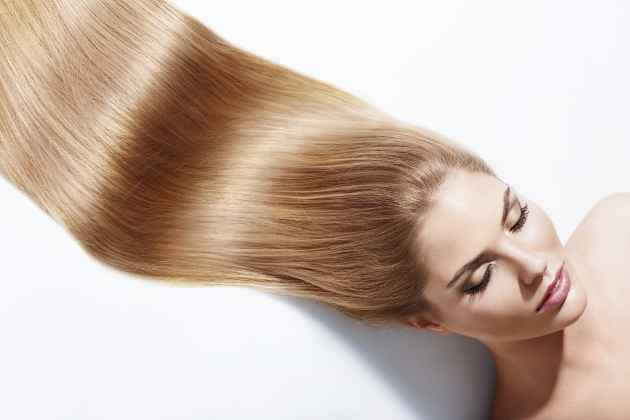 7. SHEA BUTTER CAN BE USED AS A HAIR SOFTENER
• Shea butter's ability to soften frizzy hair and make it more manageable has been long exploited by people of its native land. It can be used to just coat the strands of hair or massaged into the scalp. When Shea butter is applied to the hair, it prevents the hair from drying out and becoming brittle, a common problem in hot, windy conditions. It seals in the moisture by coating each strand of hair in a thin, non-greasy layer of fat.
• To apply to the hair, take a teaspoonful of Shea Butter and rub it between the palms. When the butter melts, spread it over a small portion of the hair using both hands. Repeat until all hair is covered. Run a brush through the hair to ensure that every strand of hair is covered.
8. IT CAN BE USED AS MASSAGE OIL FOR THE SCALP
• When massaged into the hair, Shea butter helps relieve many scalp problems such as dandruff and cradle cap in infants. It can be used whether your scalp is dry or oily. On the oily scalp, it helps reduce excessive oil production by the skin glands. It can moisturize dry scalp and reduce flaking due to dryness. A great advantage of Shea butter is that it doesn't leave the hair greasy. Also, it can be easily washed off afterward.
• Take a small amount of Shea butter on the palm of your less frequently used hand. When the butter melts, dip the fingers of the other hand in the liquid and apply on the scalp, rubbing it in. The oil gets absorbed almost completely. Regular application twice or thrice a week will help promote healthy hair growth.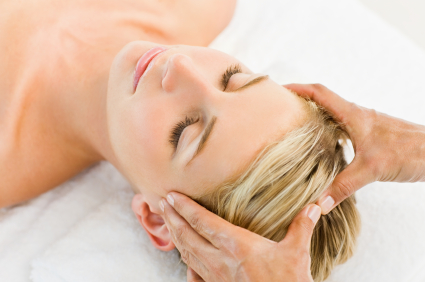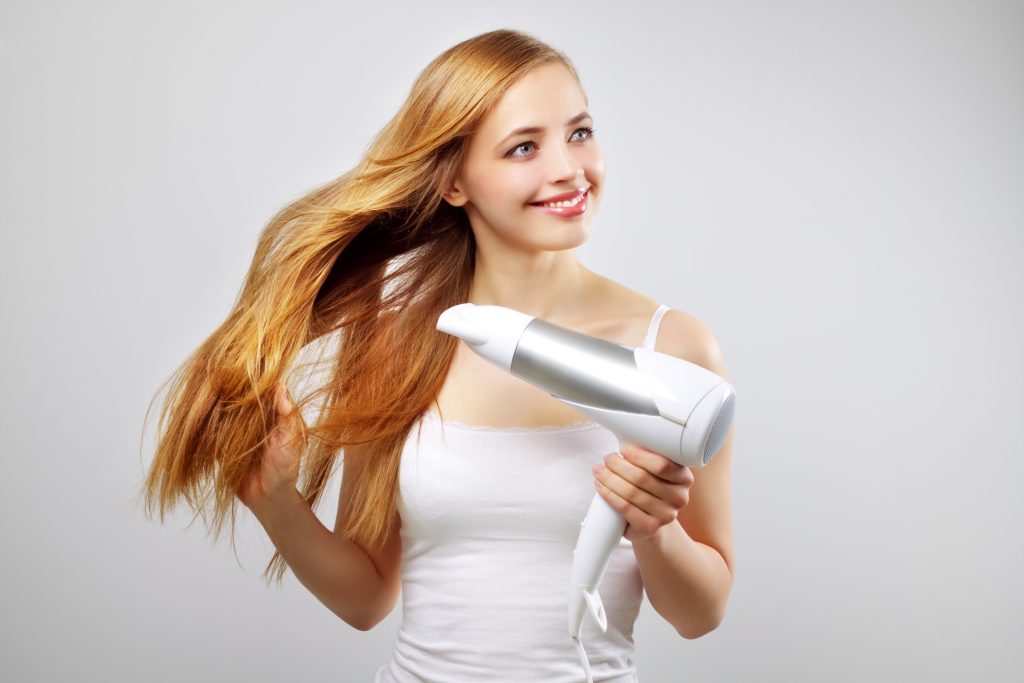 9. SHEA BUTTER CAN PROTECT YOUR HAIR FROM UV RAYS AND ENVIRONMENTAL POLLUTANTS
• Even if you are not using the butter regularly for moisturizing the hair or the scalp, you can make use of its protective effects when you step out of the house. Just take some butter and rub it between the palms and smooth your hair with it. Shea butter with its SPF of 6 affords quick and easy protection from damaging action of sun exposure. The butter acts as a barrier to the chemical pollutants in the air as well.
• Shea butter is generally hypoallergenic. But, as in the case of any substance applied to the skin for cosmetic or therapeutic purposes, it should be tested on a small patch of skin before using it more generously.
• The natural aroma of unrefined Shea butter is often described as being nutty or smoky, but it may be offensive to some people. Shea butter lends itself to the addition of fragrances and is a good carrier for essential oils. It is a suitable base for making skin creams and lotions of different textures since it blends well with lighter oils like coconut oil.
10. SHEA BUTTER GIVES PAIN RELIEF
• When massaged into aching joints and inflamed areas, Shea butter provides relief. This makes the butter highly useful to people suffering from arthritis and rheumatic pain. Essential oils such as lavender, Roman chamomile or Helichrysum may be mixed into the Shea butter to make it more potent.
• Muscle soreness resulting from exercise, sports practice, or other strenuous activity may be relieved by massaging in Shea butter. Triterpenes in the butter may even accelerate healing by relieving inflammation. Applying Shea butter both before and after exercise has been found to provide faster pain relief. For best results, unrefined, organic Shea butter should be used.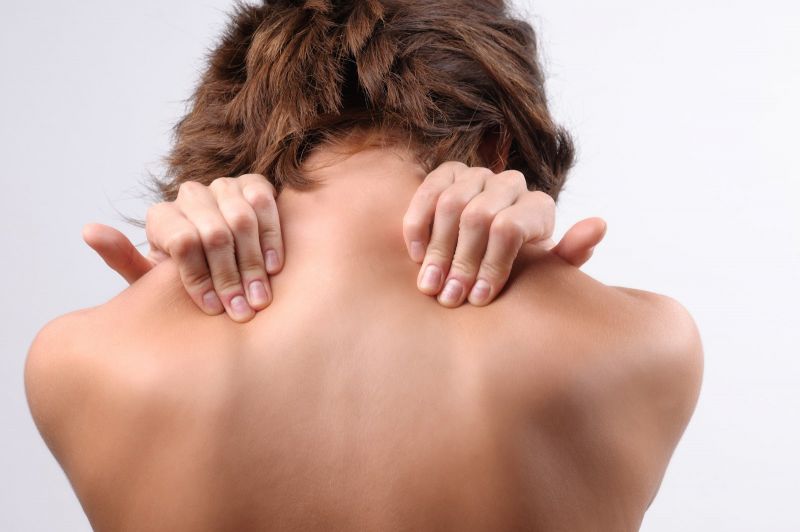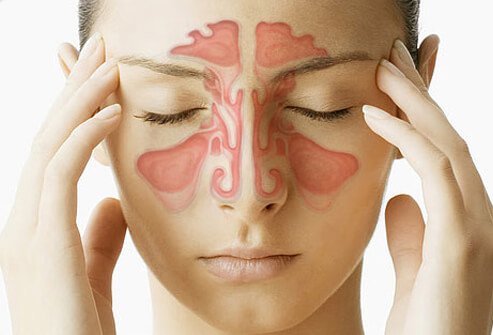 11. IT CAN GIVE RELIEF FROM COLD AND SINUSITIS
• People in Nigeria have been known to use Shea butter to relieve nasal congestion. It may help relieve sinus congestion too.
• In an experimental study that tested Shea butter, petroleum jelly and the standard nasal drop Otrivin for their effectiveness in relieving nasal congestion, Shea butter seemed to have a more lasting effect of 5-8 hours, although it took up to a minute to clear up the nasal passage when applied to the mucosal lining.
• The medicated nasal drop was quicker in clearing up the nostrils, but the blockage returned within 2- 4 hours. More importantly, repeated application of the nasal drops resulted in nasal irritation and rebound congestion. Petroleum jelly didn't make much of a difference at all.
12. SHEA GIVES RELIEF FROM INSECT BITES
• Shea butter has been traditionally used to treat insect bites. Spot application quickly takes away the stinging pain. Severe itching and scratching often worsen insect bites because it helps spread the poison to the surrounding tissues. The anti-inflammatory property of it reduces itching and soreness. It can be used to treat mosquito bites and honey bee stings. It is even effective in treating Jellyfish stings.
• When you go for trekking or camping, it is quite handy to have. Apply it overexposed parts of the body to ward off biting and blood-sucking insects. If it is not as effective as chemical insect repellents, it is definitely much safer, especially when repeated use is necessary.